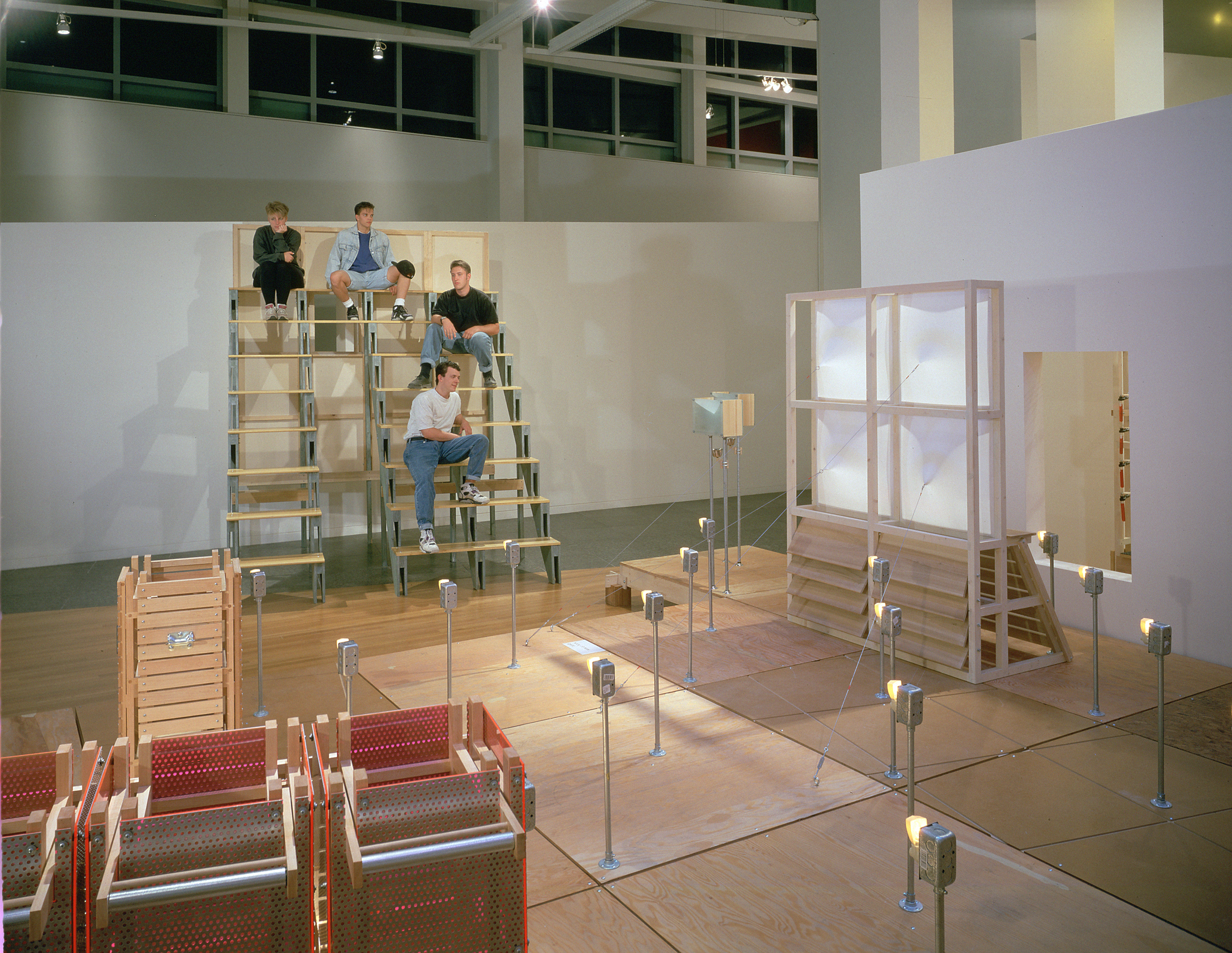 Framing American Cities
Framing American Cities abstracts familiar elements from the urban landscape to represent three US cities: New York; Columbus, OH; and San Francisco. The project draws parallels between the form of US cities and American attitudes towards urbanization and metropolitan culture, exploring national myths about the frontier and the activity of the individual in relation to the whole.
The installation is based on the iconic urban planning unit of the grid. Each representation of the city is derived from a uniform grid with a series of constructions set within a larger imagined grid superimposed on the exhibition space. Each piece invites a different interaction in the space: a series of small rooms and furniture pieces can be used to sit or recline, and mobile panels, doors, and mirrors can be adjusted to frame views through the installation. An array of stairs, platforms, and bleachers provide vantage points of the activity and movement through the space. The random passage of viewers also triggers a series of lights, sound tracks, video loops, and TV feeds, punctuating the time in gallery.
The placement of each construction in the gallery mirrors the location of each city on the map of the United States, though there is no prescribed path for the viewer to interact with the work and other visitors.